Nelson Reyes
President and Chief Executive Officer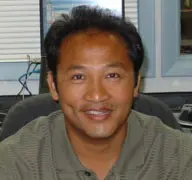 As CEO and primary owner, Mr. Reyes is responsible for the overall management of GB with a focus on sales and marketing, new market/customer strategies and negotiations. Prior to acquiring GB in 2005, Mr. Reyes enjoyed a highly successful career in the automotive industry. A seasoned, team oriented professional, his background includes more than 20 years of diverse industry experience and increasing responsibility from engineering, quality and program management to international negotiations, worldwide sales and business strategy. He has been instrumental in implementing strategies to win new customers and grow GB's profitability and capabilities through the acquisition of 3 additional plants in Northern Ohio.
Prior to acquiring GB, Mr. Reyes was Worldwide Director of Sales and Marketing at J.L. French, a $550 million revenue aluminium casting manufacturer supplying powertrain components and other parts to OEMs and Tier 1 automotive suppliers. He spent 9 years with Arvin Meritor-Kayaba JV, a $1.3 billion revenue manufacturer of automotive suspension systems and component parts and began his career serving as a sales and quality engineer with Monroe Auto Equipment, a $500 million revenue manufacturer of automotive ride control systems and component parts and Acco Babcock a $120 million revenue manufacturer of automotive cable systems. Mr. Reyes has an MBA from University of Indianapolis and a mechanical engineering degree from Purdue University.
Mr. Pechette is responsible for the finance, accounting and legal functions of GB. He is the founder and principal of Founders Capital Corporation and Falcon Advisors, LLC. Mr. Pechette has over twenty-five years of financial advisory and executive operating experience involving a wide variety of industries. He has extensive experience in identifying, analyzing, structuring, and funding mergers & acquisitions and early stage ventures. Mr. Pechette has a B.S. in Accounting and a Juris Doctorate from Indiana University.
Mark Ries
Vice President Sales and Engineering
Mr. Ries has a B.A. in Business from Concordia University and over 30 years of manufacturing experience. Working his way through the production process, he as held positions as a Designer, Engineering Technician, Process and Product Engineer, Quality Engineer, Quality Manager, Corporate Supplier Quality Manager, Operations Manager, Vice President of Sales, and General Manager.
The majority of his career was spent with Hutchinson Fluid Transfer Systems, an automotive tier one supplier of tube and hose assemblies for the HVAC industry. He also worked at tier one automotive stamper Advance Engineering, and Wauseon Machine, a 120 machine CNC machining company.
Since joining the GB Manufacturing team in 2011, Mr. Ries has focused on expanding GB's capabilities and improving technology: larger, faster stamping presses, larger press brakes, electronic process verification, and state-of-the-art laser technology. Mr. Ries recently shared an impressive cellular manufacturing process improvement activity success story at the Diverse Manufacturing Supply Chain Alliance's national convention.